Specializing in Cavitron ® repair, Dental Ultrasonic Scaler Repair, Dental Curing Light Repair, Handpieces and Dental Insert Services
Cavitron Repair
We repair a wide range of ultrasonic scalers
Curing Light Repair
We repair and sell curing lights
Handpiece and insert repair
We rebuild and sell new handpieces and inserts
Many other equipment services
From office installations to new unit sales
Call:
(661) 254-2696
72 hour return service from approval of quote!
Shipping time after repairs are complete may vary.
Top Quality Service, Fast Turnaround 
For those who demand excellence, reliability, and a quick turnaround. With over 20 years of experience in the dental business, TL Dental Scaler Co. has some of the most knowledgeable and talented technicians in the repair and maintenance of Ultrasonic Scalers, Curing Lights, and Inserts, to make sure your business runs smoothly.
At TL Dental Scaler Co., we specialize in Dental Ultrasonic Scaler repair, Dental Curing Light repair, and Dental Insert services.
We service all lines of Ultrasonic Scalers, including CAVITRON ®, PARKELL®, COLTENE®, and AUTOSCALER®.
Beyond Ultrasonic Scalers, we repair most Curing Light units, including 3M ® 2500 and 3000, COLTOLUX ® 75, DENTAMERICA ®, DENTSPLY ® and DEHILUX ®.
If your inserts are giving you trouble, look no further as we provide services to P-100 and P-50 Universal inserts, both 25k and 30k, and more.
TL Dental Scaler Co. is the place to solve all of your Dental Scaler, Curing Light and Insert troubles, with personal attention and service you can rely on.
Some of the units we service or sell
Scalers
– 2002
– 3000
– ALL models of Prophy Jets
– Cavitron Jet ®
– Cavitron Jet with SPS ®
– Cavitron Select ®
– PARKELL®
– Turbo 25/30
– Turbo Sensor
– COLTENE®
– Whaledent
– AUTOSCALER®
– Piezo Units- EMS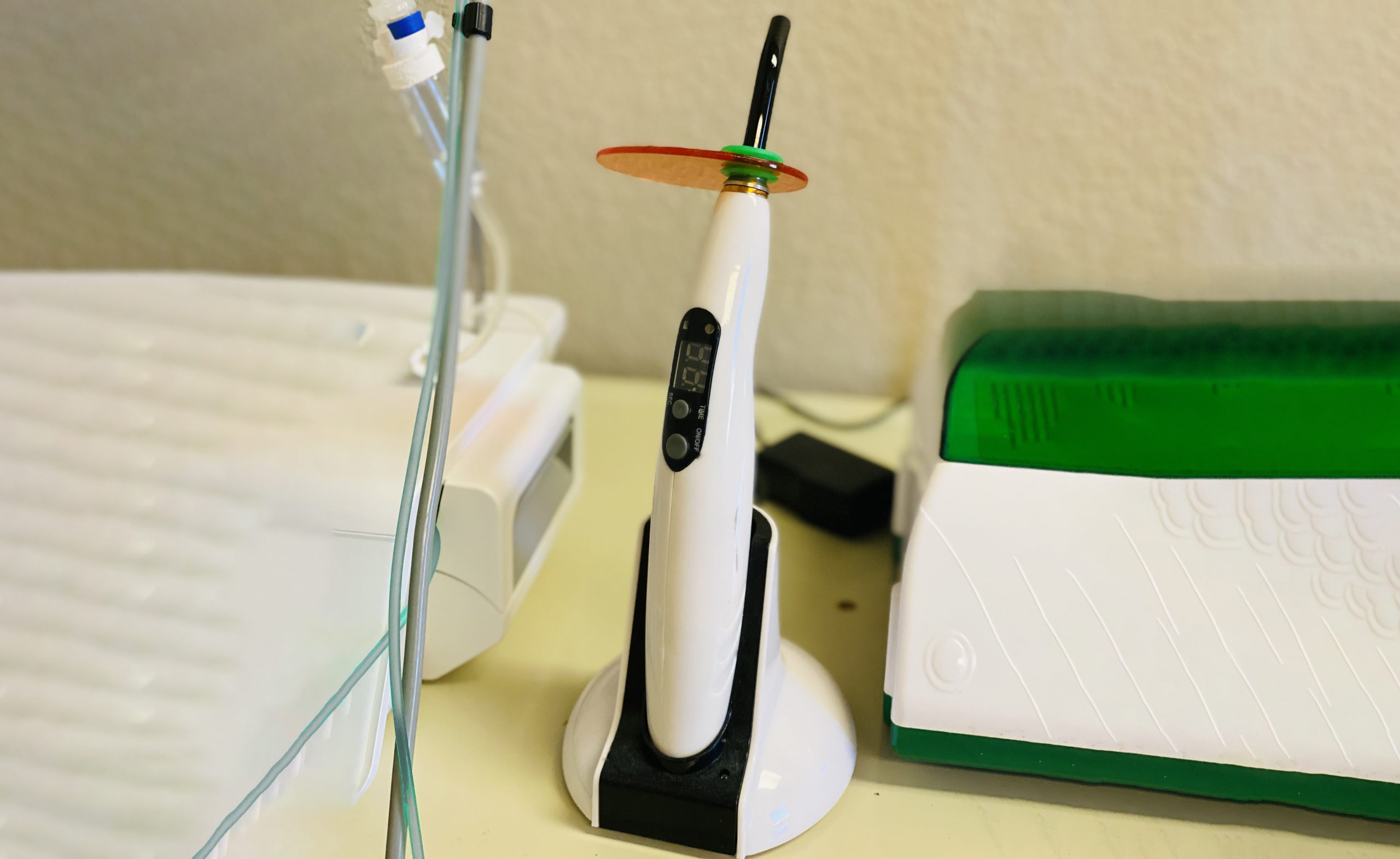 Curing Lights
Although this list is shorter than our scaler repair, our technicians are 100% qualified to repair ANY problem with your curing light.
To name a few curing lights, we do service:
– 3M ® 2500, 3000
– COLTOLUX 75®
– HILUX ®
– DENTAMERICA ®
– DENTSPLY ®
– and many more…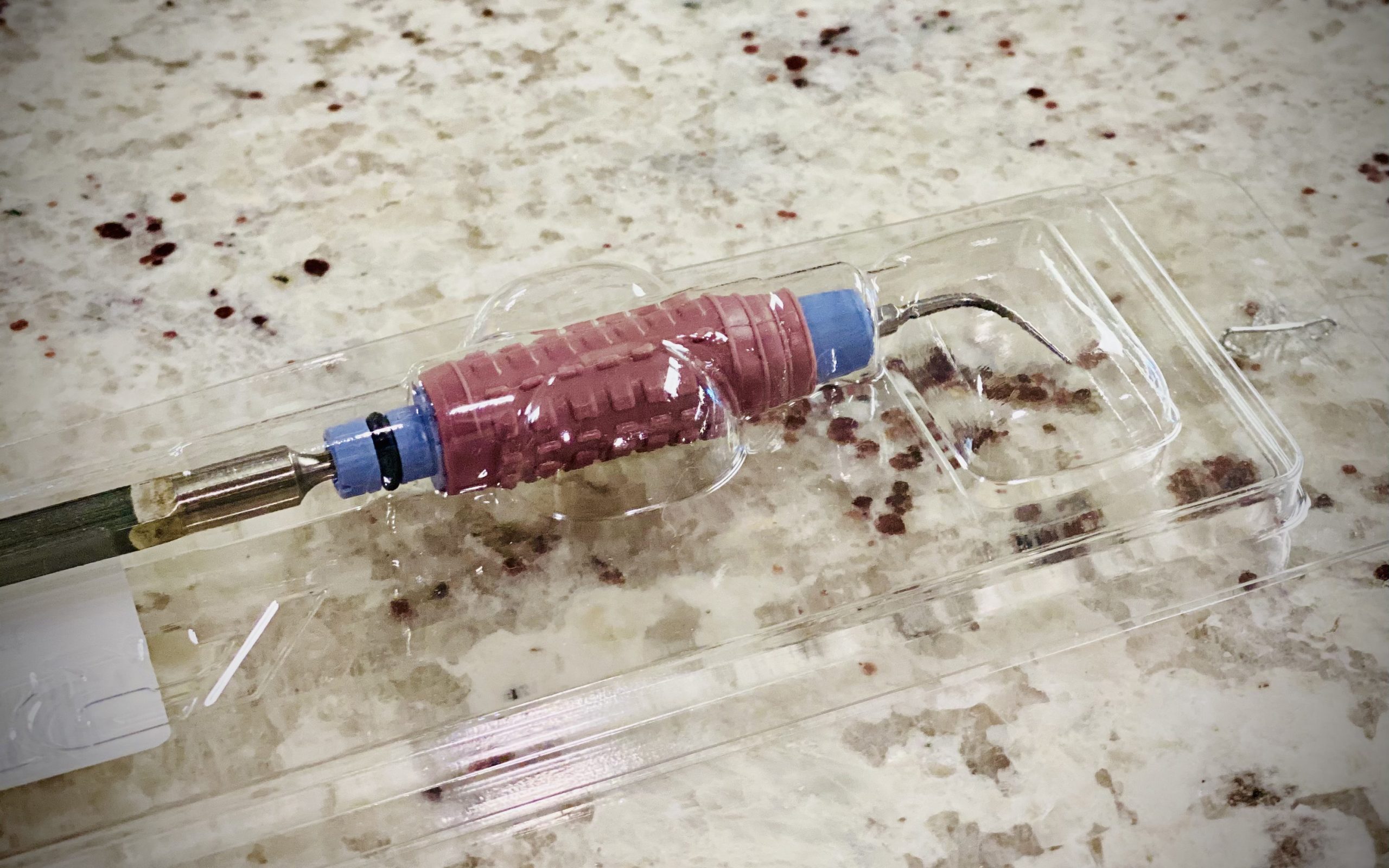 Inserts
BonARTTM Triple Bend inserts are now available in both 25Khz and 30Khz! $105
30K and 25K Metallic rebuild $60.00 These inserts are RECYCLED and have the same warranty as

 

NEW

 

inserts, without the cost.
30K and 25K Metallic Trade-ins $70.00 Trade in your old bent and broken inserts for NEW inserts.
30K and 25K Plastic Trade-ins $80.00 All plastic inserts sent in will be traded-in for NEW (Bonart) inserts only.
30K and 25K Plastic to Metallic rebuild $60.00 Trading in your plastic insert, for a rebuilt metallic insert, is the perfect way to save money.
Chub-Eze Instrument Grips are here! Add them to any insert order!
**Though we love to serve you, our customers, in every way; unfortunately, we do not rebuild any PARKELL inserts. We DO, however, accept trade-ins for any
External line for $60.00 or NEW plastic insert for$80.00
We are a small business that takes pride in our quality of work. If you have any questions not answered here, please reach out, and our friendly team will help you out! 

What types of units do you repair?
All ultrasonic Scaling units may be repaired unless parts are obsolete for discontinued items. TL Dental Scaler Co. also repairs most Piezo Scaling units and curing lights. If your unit is not listed on our website please contact us to inquire about repairs.
What happens after my machine is sent for repair?
Our technicians will begin examining the machine within 24 business hours of receiving the machine and may contact you if more information is needed about the problem.
Please notify TL Dental Scaler Co. if you believe your unit is under warranty. All warranty repairs are performed and shipped back immediately after evaluation is completed by the technicians.
If the repair is not a warranty repair, a quote will be faxed to you to let you know what needs to be fixed and how much it will cost. To accept or decline the repair, please sign and write the appropriate word (approve/ decline) on the bottom of the quote and fax back to TL Dental Scaler Co. at (661) 254-0295.
How long will it take for me to receive my machine?
After payment is received, all repairs are shipped UPS ground or USPS and will typically take 1 to 7 business days to arrive unless a different shipping method is requested. Please note that any changes in shipping methods will affect your shipping cost and repair total.
How do I get my machine repaired?
Please Contact Us for repair and shipping details and instructions. TL Dental Scaler Co. is not responsible for shipping costs to the repair, exchange, and return departments unless the item's status is still under warranty.
Can I get a loaner?
Yes. All loaners will follow the guidelines of the rental agreement. No inserts or curing lights can be rented. 
We Rent Cavitron SPS 3000, Bonart 30K, and Autoscaler.
ONLY $95 (+tax & SH)/ week for SPS units!
Unfortunately, TL Dental Scaler Co. cannot rent out any inserts, but will gladly supply quality inserts at a great discounted price for students. Please inquire at our toll free number 661-254-2696.
How do I pay for an accepted repair?
All accepted repairs must be prepaid before the repair is performed and returned unless TL Dental Scaler Co. has already approved you for credit. TL Dental Scaler Co. only accepts credit card payments for prepaid repairs. To make a payment, you may call us at (661) 254-2696. Please have your quotation number ready when you call. It is located near the top right of the quote.